Project phases
Project phasing, which is separate from the political decision-making process, focuses on project development from start to finish (the evaluation stage). There are countless ways to do this.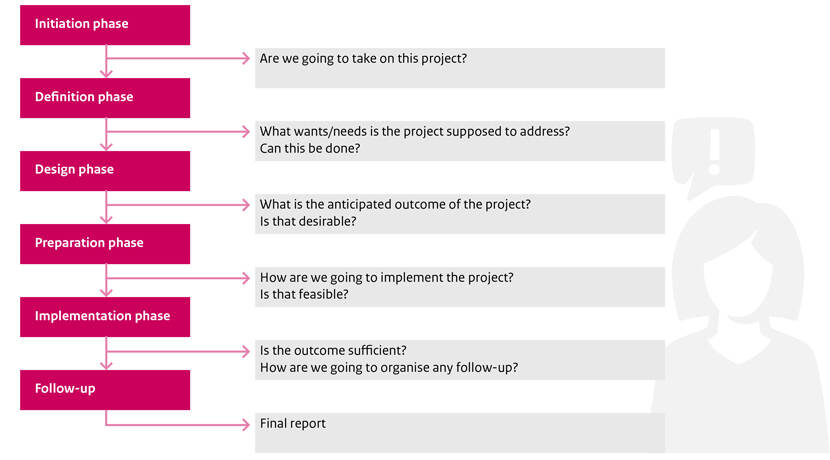 Tips
Clearly communicating the project phases to the target audience(s) from the start ensures transparency.

Different parties may be active in different phases of the project, which may impact communication (for example, which party is selected as the originator of the communication product in question). Reviewing the phases of the project early on allows you to make communication agreements for the future.
The benefits
Identifying the various stages of the project creates milestones, which can be incorporated into the communication calendar.

Closely monitoring the project phases facilitates the timely coordination of communication with other parties involved.