Take stock of the various actors
Nothing is more frustrating that realising in hindsight that you have overlooked a certain target audience. With that in mind, the first thing to do when trying to understand the context of a project is to establish as complete a picture as possible of the parties concerned and of any experts that may have useful knowledge on the issue. The four steps below will help you take stock of all the various actors.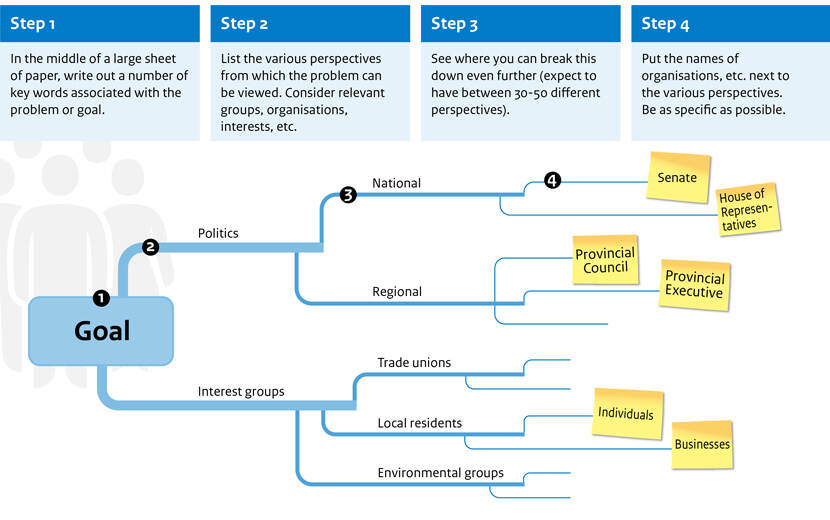 Tips
This stock-taking exercise should be done as a team. Everyone knows different people and thinks of different organisations. If that is not possible, at least go over what you've come up with the rest of your team.

Verify that you have thought of most parties by seeing whether you can identify the following:

all links in the policy chain

the target audiences

the internal context

backers of or the people behind the umbrella organisations

the competent authority

the media

Create a file containing the contact details of these actors. It will come in handy later.
What is the purpose of this exercise?
Taking stock of everyone involved will give you an initial idea of how the project will proceed. How complex is the internal context? How many external stakeholders are there?

This is often when you first discover parties you may have overlooked or simply failed to consider. It is also a chance to see how familiar the individual members of the project team are with the rest of the network.

This information serves as a basis for the force field analysis and, later, for addressing the question of who should have which role in the project (rings of influence).